On Monday February 5, 2018, Toronto and Region Conservation Authority (TRCA) hosted a public outreach meeting for the G. Ross Lord

Dam

Emergency Preparedness Plan. Residents living downstream from G. Ross Lord
Dam

along the West Don River were invited.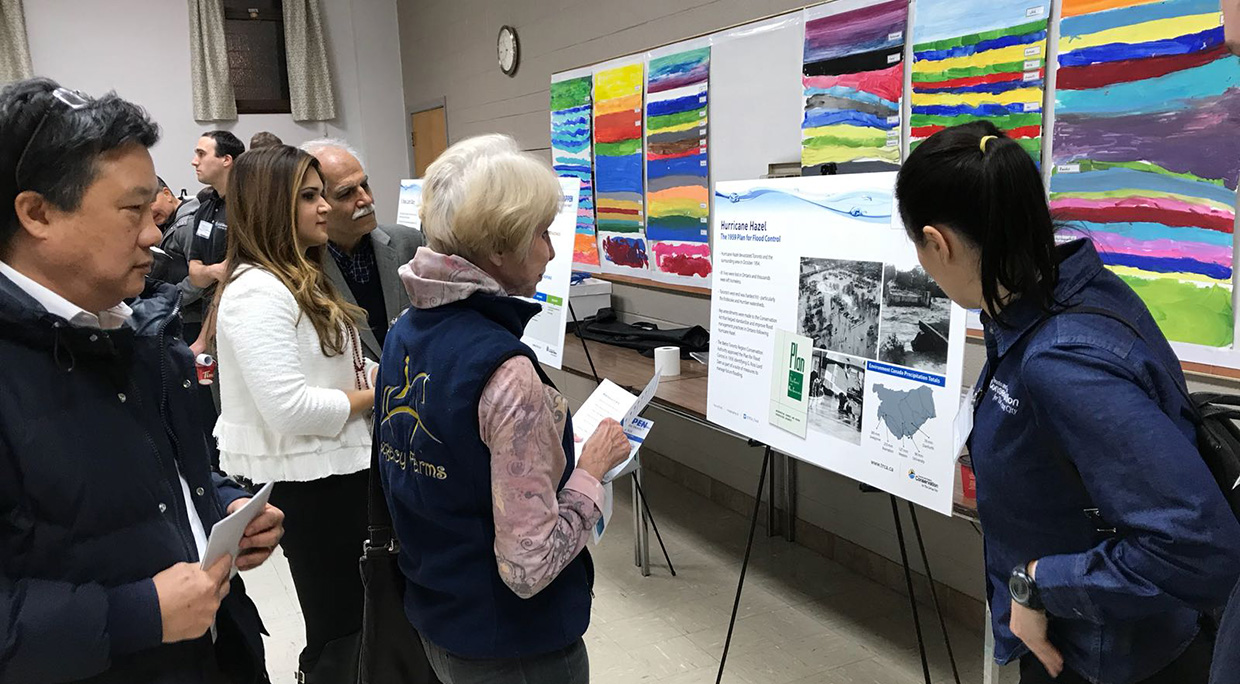 The purpose of the meeting was to educate and inform the public about the G. Ross Lord Dam Emergency Preparedness Plan and general flood readiness, and also give participants a chance to ask questions.
Over 70 people attended the meeting including local residents, Councillor Jaye Robinson, staff from TRCA, City of Toronto Office of Emergency Management, and Toronto Police Services (TPS).
The format of the meeting consisted of a 30-minute public open house with 10 informational panels with project staff alongside to assist with answering questions. The open house portion of the meeting was followed by a presentation by TRCA Flood Risk Management and Flood Infrastructure staff and an hour-long facilitated question and answer period.
---
Display Panels
View the display panel slide deck.
---
Q & A – Questions of Clarification and Responses
Download the Questions of Clarification and Responses Provided.
---
Resources
---
Follow us on Twitter: @TRCA_Flood
Get our flood messages: SIGN UP